Warm Up to Winter Windows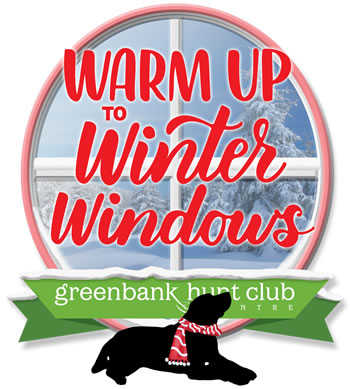 Contest Rules & Regulations | Participating Merchants
2019 WINTER WINDOWS
Nepean Animal Hospital won the popular vote for best window and has selected Ottawa Stray Cat Rescue to receive the $500.00 donation from the Centre's Merchant Association.
In the interest of fairness, the animal hospital ran its own internal draw between the four animal rescue organizations it works with (Ottawa Stray Cat Rescue, Ottawa Dog Rescue, Adopt Me Cat Rescue, and Sit With Me Dog Rescue).
From our random draw for a voting customer to win $500 to spend at the Centre, we're delighted to name Jill Carleton. Jill happens to be a client of Nepean Animal Hospital and asked us if she could put her $500 towards future treatment of rescue cats at the animal hospital. We're delighted by her generosity and are pleased to share that Ottawa Stray Cat Rescue and Adopt Me Cat Rescue will both benefit equally from her charitable gesture.
Congratulations all round and thank you to everyone who took part in our most popular Winter Windows contest to date!
2019 WINTER WINDOWS LAUNCH DAY
Thank you for helping us to celebrate our official launch day, Saturday, November 30th. Specials included:
We also raffled off some great prizes !
2018 Winners
Congratulations to Vickie Laurie, winner of a $500 shopping spree at the Centre in 2018, and to Elegance Hair Design for the most popular window! Elegance's owner, Voula Romanzas, was delighted to identify a charity close to her heart for the $500 donation from the Merchants Association: Greek Orthodox Ladies Philoptochos Society, Inc. Thanks to all who took part!
The Centre runs this promotion every year.
2017 Winners
Congratulations to Julie M, winner of a $500 shopping spree at the Centre! Uptown Pet Grooming captured the most votes in our contest, and owners Laurie and Ellen selected the Ottawa Humane Society to receive a $500 donation from the Centre's Merchant Association.