Offices at Greenbank Hunt Club Centre
Spring 2019: 3 offices are available for lease. Full details available from the Burnford Realty website.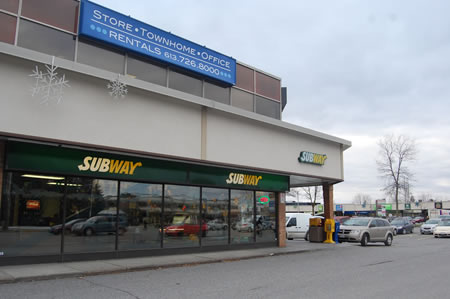 Finance
Edward D. Jones & Co.
Making sense of investing.
H&R Block
We prepare over 2.5 million tax returns annually.
Peter Goold Insurance
Like a good neighbour, State Farm is there.
Offices
Burnford Realty
250B Greenbank Rd, Suite 230
Dermalogic, Cosmetic Dermatology
Laser Face Treatment in Ottawa - 250B Greenbank Rd, Suite 225
Dr. C. Alan Shoemaker, STN Consulting
250B Greenbank Rd, Suite 221
Greenbank Hunt Club Centre Administration
Greenbank Hunt Club Centre is managed by Burnford Realty. 250B Greenbank Rd, Suite 230
Grindstone Realty
Daniel and Judith Corriveau, 250B Greenbank Rd, Suite 235
South-West Counselling Centre
250B Greenbank Rd, Suite 225C
Services
Dermalogic, Cosmetic Dermatology
Laser Face Treatment in Ottawa - 250B Greenbank Rd, Suite 225
Greenbank Counselling & Psychotherapy
A caring and dynamic team. 250B Greenbank Rd, Suite 228