Leap into Summer Sweeps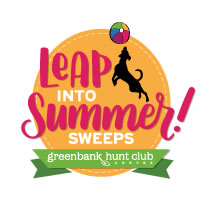 June 1 - 30, 2019
2019 Grand Prize Winner: Layney Gauthier
"I chose Relax. Greenbank Massage Therapy because I've been using their services for the past few months and it's been wonderful. The clinic has a great atmosphere and their services are diverse. I'm very excited and grateful for the $1,000 win!"
Prizes & Participating Merchants
Rules & Regulations
For a complete list of rules and regulations, please visit the Summer Sweeps rules page.
2018 Grand Prize Winner
Congratulations to our Grand Prize winner ($1,000 to spend on a trip with CMS Global Travel), Gina Camel-Toueg:
"I'm delighted to have won the grand prize and I'm thrilled to know that I'll be working with CMS Global Travel to book a family vacation."