Leap into Summer Sweeps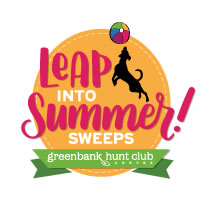 June 1 - 30, 2019
2019 Edition
Yes, the Summer Sweeps have returned! Scroll down to enter your PIN cards.
Prizes & Participating Merchants
Rules & Regulations
For a complete list of rules and regulations, please visit the Summer Sweeps rules page.
2018 Grand Prize Winner
Congratulations to our Grand Prize winner ($1,000 to spend on a trip with CMS Global Travel), Gina Camel-Toueg:
"I'm delighted to have won the grand prize and I'm thrilled to know that I'll be working with CMS Global Travel to book a family vacation."