City Sounds Live - Free Outdoor Concert September 13th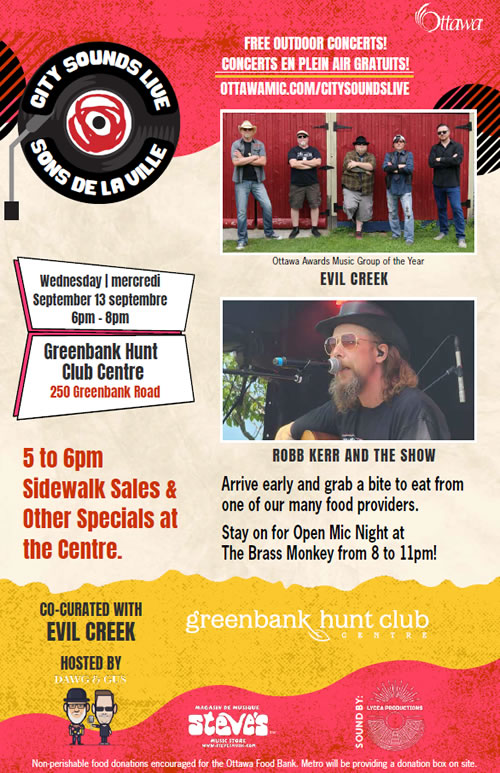 We are delighted to be taking part in a free series of outdoor concerts across the City of Ottawa this season called City Sounds Live.
SAVE THE DATE: Wednesday, 13 September
5 to 6pm sales and specials
6 to 8pm free outdoor concerts
8 - 11pm Open Mic at The Brass Monkey
Headliners "Evil Creek" are the Ottawa 2023 Awards Music Group of the Year for the second year running, and are releasing a NEW single and music video at this event. Rob Kerr and The Show is also well known on the Ottawa music scene. Anyone coming out will be invited to consider a donation to the Ottawa Food Bank.
The stage will be located in front of Fitz's Classic Grill BBQ Smoke House...snagging a spot on the patio is sure to be popular.
Merchant Activities
And, of course, all of our wonderful food merchants will be on hand, ready to serve up something good!